Kverneland Group modtager prisen Machine of the Year 2018 på Agritechnica
The Machine of the Year Award 2018 blev tirsdag aften uddelt under Agritechnica, som finder sted hele uge 46.
For tredje gang i løbet af seks år modtog Kverneland Group prisen i kategorien græsudstyr, da Vicon EXTRA 7100T GEOMOW, i Danmark kendt som Kverneland 53100 GEOMOW, fik prisen Machine of the year 2018.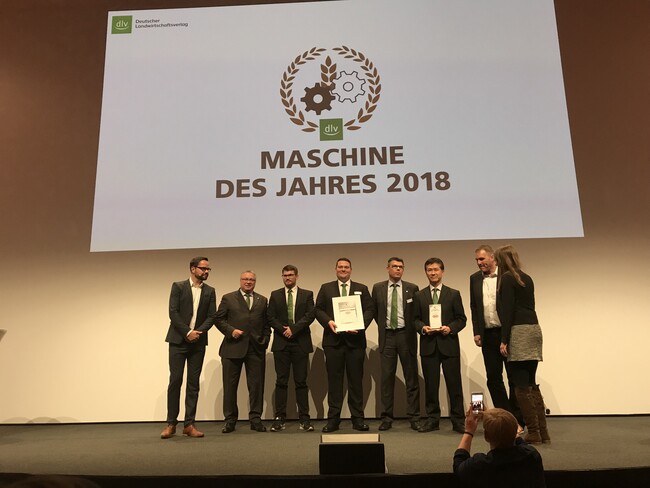 GEOMOW gør skårlægning så meget nemmere med den automatiske forlandsautomatik og overlapskontrol, der giver høj effektivitet og intet spild.
CEO Dai Watanabe og teamet fra Kverneland Kerteminde modtog prisen under en ceremoni tirsdag aften.
Kverneland 3336 MT med QuattroLink vandt Machine of the year 2017 i kategorien græsudstyr.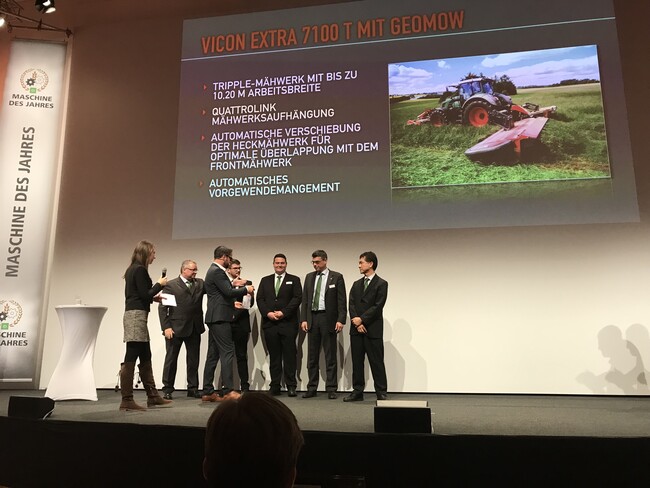 15. november 2017